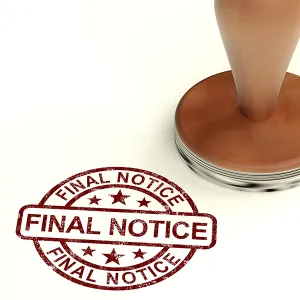 In our blog post entitled 5 Thing You Need to Know Before Hiring a Collection Agency, we told you that you should make sure that you are working with a bonded collection agency. But what does bonded mean? And why should you look for a bonded collection agency? Today, we hope to answer these questions.
What Does Bonded Mean?
When a collection agency says that they are bonded, it means that they have acquired a surety bond. In relation to collection agencies, a surety bond is designed to give the agency's clients peace of mind that they can recoup their money if the agency goes out of business or does not remit payment to them.
Why Should You Choose a Bonded Collection Agency?
When you need to use a collection agency, you want to make sure that both you and your customers are protected. Bonding actually protects both the companies pursuing payment and the person who owes the debt. If the company using the collection agency does not receive payment, they can file a claim against the agency with a surety company. The surety company will investigate the claim and determine if payment should be remitted. If the claim is found to be valid, the surety company pays the client and then attempts to receive reimbursement from the agency.
A collection agency that is bonded also protects the debtors, ensuring that their money will be handled professionally and ethically. A collection agency has access to a large amount of sensitive information that they use to contact people from which they are trying to collect debts. If the collection agency is bonded, it ensures that they will act ethically with all of that information or reparations will be paid.
When your collection agency is bonded, it allows your mind to rest at ease. So when you are trying to decide which collection agency your company should partner with, be sure you check that they are bonded in order to better protect everyone involved.