Why Outsource? Outsourcing is a GREAT way for companies to save money and time! It is a process of using a third party company or companies to help lower labor costs and improve productivity. Outsourcing can be local or out of the country.
You really need to build your list of pros and cons to determine the best areas of your business to outsource.
Ask yourself some of these questions to determine your need: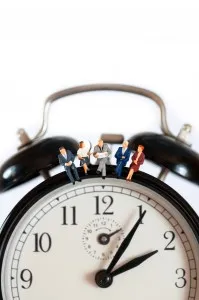 1) Will it lower cost
2) Will it increase productivity
3) Will it free up time for an employee to do something they are much higher skilled for
4) Will it alleviate the need for additional training for employees
5) Will it allow you to be more compliant without concern or risk
6) Will it allow you to expand without taking on additional employees
May we suggest some of the best outsourcing companies in our area?
Bookkeeping and CFO services: On Target for Profitable Growth
SEO and Website Design: Red Canoe Media
Collection Services: MCA Collection Agency
Cold Calling: St Louis Telemarketing
Social Media Marketing and Beyond: Karen THE Connector
Content Writer: Kris The Scribbler
Let's face it, it costs more to hire each employee in the field you need their expertise. Outsourcing allows you the best of both worlds. Many time companies spend countless hours, days, months and sometime years looking for the ideal candidate to make a position in house. Do you have time, man power or funds for that? Sometimes you are forced to just "Settle" for the next best candidate while giving up something you find important or valuable. Outsourcing allows you the best of the best at the greatest value.
MCA is a third party debt collection agency that has been in constant business since 1950.  We are rated A+ with the Better Business Bureau and we pride ourselves on excellent customer service along with delivering great recovery rates.  There is no cost to you unless we collect!  Why not try and re-coop some of your past due accounts with no out of pocket expense?