There are ways to be more productive.  Here are a few to make your life easier.
Start the Day Before:
Before leaving work take 10 minutes before you call it a night and plan out what will happen the next day.  This helps you sleep better and start more prepared.   Even to be more productive at home, plan out what you will wear and get everything you will need for the next day all together and in the same location every night. .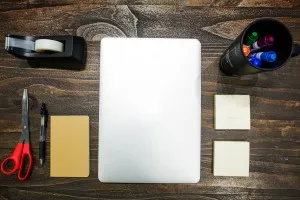 Create a Dump List:
Put everything you need to accomplish down on a sheet of paper or online electronically.  This is EVERYTHING you need do from insignificant to priority so you get it off your mind.  This keeps you from overwhelm as well allows you to prioritize each of them.   You can even use a folder and post it notes if you have a problem with your to do list becoming messy.
Do Not Disturb:
Determine what sign you need to use in your office or on your desk to let your employees, colleagues and friends know you are in the middle of a project please do not disturb.   Every time you stop and start again take your productivity level down.  Don't compromise just set boundaries.   Even if you have the privilege to work from home you can use this same concept on your children to let them know when Mom or Dad is not available.
Step Away from the Desk:
You need to take breaks and get up and stretch.  Take a walk, get a drink or talk to someone.  Very important for your productivity.  It is a misnomer that you need to keep working straight through to get more accomplished.  The truth is if you get up and take a break you will get much more done in a shorter period of time.  Plan your office space wisely as this help in the feel and productivity.
MCA is a third party debt collection agency that has been in constant business since 1950.  We are rated A+ with the Better Business Bureau and we pride ourselves on excellent customer service along with delivering great recovery rates.  There is no cost to you unless we collect!  Why not try and re-coop some of your past due accounts with no out of pocket expense?