Save money using a collection agency when you know what to look for.
Many times collection agencies (debt collectors) have a specific area of expertise.  For instance some have certain industries like medical, retail or manufacturing while others it depends on the size of the business and how much debt they are looking to collect.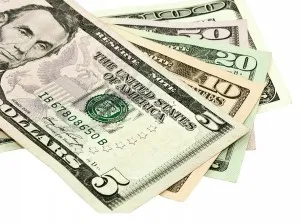 Know the credibility, Success and Background of the agency you are looking at using.  Make sure the third party collection agency you are looking at to use can work in the state you are work with.  Also make sure they have experience in the industry you are in.  Not a must but typically make it more profitable on your end.   Be sure your agency is bonded and licensed and adheres to the Fair Debt Collections Practices Act.  Be sure the collection agency has insurance.
Know what kind of rating your collection agency or bad debt collector has with the Better Business Bureau.  Do your homework and be an educated consumer.
Do they use "Skip Tracing"   This is just a robust database that allows them to find debtors even when they decide to skip town.   When they skip town of course they do not leave a forwarding address so they will have to have means to find them.
Price matters:   There are typically two different ways Collection Companies charge.
1) Flat Fee and you pay upfront or at least early in the debt collection process
2) Contingency based on the fact the collection agency doesn't get paid unless they do their job and collect for you.    Then typically they charge between 25% – 50% of the total amount collected
Keep in mind the longer you wait to turn it over to a collection agency the less likely you are to collect. 
Many times a portion of something is better than 0 of nothing.   It can be very depressing and frustrating to do your own collections.  Many times it is best to let a third party collection agency do what they do best and even with paying their fees you still come out ahead with their skills and expertise!  Besides they know the laws do you?
MCA is a third party debt collection agency that has been in constant business since 1950.  We are rated A+ with the Better Business Bureau and we pride ourselves on excellent customer service along with delivering great recovery rates.  There is no cost to you unless we collect!  Why not try and re-coop some of your past due accounts with no out of pocket expense?