Do You Know What a Collection Agency Does?  When you ask the average person, do they know what a collection agency does, they will respond with, "Sure they collect money from people that haven't paid on time".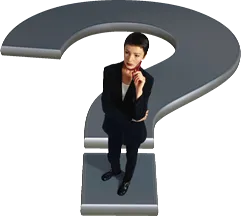 That is accurate but they don't understand all that goes into what a Collection Agency Does…   Most feel like a Collection Agency is the enemy.  They think they are against them, when in fact a collection agency is on their side. It is in the best interest of the   agency to find a way to work with them and get the debt paid in the shortest amount of time.   Most reputable collection agencies like MCA work on a contingency.  If they don't collect they don't get paid.  Thus this being said makes it the best interest for everyone if the debt is paid in a timely manner.   Collection Agencies work as a third party to collect for a variety of industries. Some of the industries they service and collect for:  doctors, grocery stores, retail stores, restaurants, auto dealers, hospitals, banks, mortgage companies, etc.  Typically any business small to large that needs to collect unpaid debt is their perfect client. Many people assume it is the company calling to collect because they don't realize a collection agency can be used as an outsourced model. Collection Agencies do not buy debt, so they can't lower your debt, but they can work with you regarding creating a term that works within the confines of the contract with their clients. Collection Agencies realize as do their clients that everyone can have extenuating circumstances that cause this late pay.   As the consumer make sure you don't ignore the attempts to contact you and work out a plan as that WILL go against you on your credit score.  It can also affect getting credit in the future or if you do what interest rate you pay.
MCA is a third party debt collection agency that has been in constant business since 1950.  We are rated A+ with the Better Business Bureau and we pride ourselves on excellent customer service along with delivering great recovery rates.  There is no cost to you unless we collect!  Why not try and re-coop some of your past due accounts with no out of pocket expense?