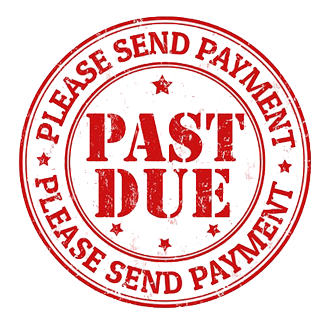 At the end of 2013, Americans owed over $11.5 trillion in debt, with about 70% of the money owed in the form of mortgages.¹ Since there are an estimated 243.4 million² adults in the country, that's an average of over $47,000 per person. At that same time, about 5% of the total balance owed was more than 120 days delinquent in payments, and almost half of that amount was categorized as "severely derogatory."¹
Let's Do the Math
$11,500,000,000,000 x 5% = $575,000,000,000
Okay, that's a lot of zeros to process, but it means that about $575 BILLION of debt was delinquent by over 120 days, and about $287 BILLION of that was "severely delinquent."
Account Age
As you probably know, as accounts age, your chances of collecting the money owed to you decrease drastically. It's expensive to carry those accounts, and it unduly stresses your resources to try to collect the money. That's why collection agencies exist. They often know collection techniques that your company may not know or may not have the resources to implement.
However, even for collection agencies, time is of the essence. As an account ages, the likelihood of recovering a high percentage of the original debt is dramatically decreased. For instance, accounts that are about 3 months delinquent can frequently be recovered at about 70-75% of the total amount owed. On the other hand, if the account is over a year old, the percentage plummets to around 30%.
Stop Hesitating!
You may have reasons for being hesitant to use a collection agency. Maybe, you think of a collection agency as the bad guys, maybe you don't want your customers to think of you as the bad guy. Whatever your reason for hesitation, it's not going to help your bottom line. If a customer is seriously delinquent and has not made any attempt to settle their debt, you should stop hesitating and start working with a good collection agency in order to recover as much money as possible that is owed to your company.
It's up to you when you choose to place the account with a collection agency, but the longer you wait, the less money they'll be likely to recover. For many companies, when an account reaches the 90-120 days past due point, it's time to think about turning them over to a collection agency.
Stop hesitating and losing money!
---
Sources:
http://quickfacts.census.gov/qfd/states/00000.html