9 Reasons to Use a Collection Agency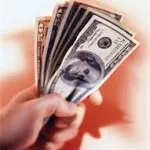 Cost   It should cost you nothing to engage in business with a collection agency.  You should owe them nothing until they collect for you.     It is extremely reasonable.  Let the experts do what they do best and it becomes a real savings on your end.
Cash Flow  You should be paid in a timely manner; however some of your clients are stalling. How can you stay in business if you don't get paid?   If you are not, then you need to look to a reputable company like MCA to help.
Outsourcing  Effect: Your client may think that it simple to escape your endeavors to gather as opposed to face the issue. MCA, as an outsider speaking to your clients  demonstrates to your clients that you are not kidding about gathering  their obligation.
Chance Cost: You can save time and cash by setting MCA as your  outsourced collection dept. You'll have the capacity to keep  up to date with your business while MCA works to collect your unpaid debts.
Effective Collectors: Save time and money by allowing the experts to collect on your behalf.   It will take the stress off your employees and you will collect more in the long run.
Preparing: MCA gathers  information from your clients as they know the laws and regulations.  This guarantees that your clients are spoken to in an expert manner and all laws and matters administering accusations are strictly connected.
Protects your Name: When a 3rd party outsourced collection agency like MCA takes care of the collecting, it removes you and your company from the equation.  This leaves the open relationship for future transactions and protects your branding.
Customer Relations: MCA will approach your clients carefully.  Assuming that they neglect to react, the tenor of our methodology gets to be more serious.
 Affiliations: MCA has an A+ rating with the BBB. You will receive the best conceivable administration, at a reasonable cost.
MCA is a third party debt collection agency that has been in constant business since 1950. We are rated A+ with the Better Business Bureau and we pride ourselves in excellent customer service along with delivering great recovery rates. There is no cost to you unless we collect! Why not try and re coop some of your past due accounts with no out of pocket expense?