Why would you want to outsource to a Collection Agency?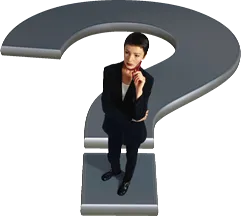 First of all IF you can't keep up with the collections this is your first clue you want to outsource to a collection agency.   There becomes a time when the chances of you collecting at all  diminishes.  This is true, besides the fact you're still spinning your wheels costing the company money internally trying to collect.
When you get to 60-90 days past due that is critical.  Without knowing the laws and means of collection you could jeopardize no recovering at all.  The attempts  need to be implemented strategically.  Stressing the fact you could be jeopardizing the chances of no collection waiting too long.
When you turn to a collection agency and the delinquent client receives a bill or call from a collection agency they know you are serious.   They typically pay faster knowing you are not going to tolerate their delinquency. Keep in mind you want someone professional that reprsents your company well. 
Since it is coming from a third party in this case a collection agency  it eliminates your company's name and image being involved.  The collection company can be a little more aggressive without tarnishing your image..
MCA Collection Agency wants you to know that we take pride in how we implement our services, working  for our clients.  We have such a high rate of collection because we are professional in every aspect of the collection.  We stay abreast of the laws and any changes protecting you our client.  MCA would count it an honor to earn your business.  Remember you don't pay until we collect.
MCA is a third party debt collection agency that has been in constant business since 1950.  We are rated A+ with the Better Business Bureau and we pride ourselves on excellent customer service along with delivering great recovery rates.  There is no cost to you unless we collect!  Why not try and re-coop some of your past due accounts with no out of pocket expense?