Below is a list of 10 Ways to Stay Happy at Work…
1) Work as a team player and don't be the office snitch nor the office know it all
2) Keep Personal Problems at home. Know that everyone deals with personal problems from time to time and can keep you preoccupied. Try to get past that and focus on work while at work.
3) Create your own space. As much as the company will allow decorate your office or cubicle as your own. Put the things in this are that make you happy and create happy thoughts. If you have just lost someone take that photo out of your office as it will evoke sad emotions every time you look at it.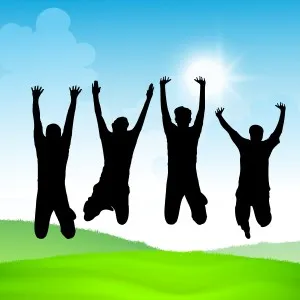 4) Find colleagues who share your some of same values, passions or hobbies. It will also you a support group you can talk with that understand you.
5) Take time for lunch or at least eat while on break. Going without food typically makes us cranky and not as easy to get along with.
6) Keep your desk clean. When a desk is cluttered it makes it hard to focus and makes us feel like we have so much more on our plate than we actually do.
7) Don't sit in front of a computer without getting up at least every hour. This is not good on your eyes or posture. Sit up straight, roll your shoulders back and relieve the stress this causes to your body.
8) Don't be the matchmaker and don't try to change your colleagues.
9) Take vacation days when earned. Everyone needs a break and time to recharge.
10) Stay out of the office gossip as that can only bring you down and it never turns out well. Stay positive and be happy!
MCA is a third party debt collection agency that has been in constant business since 1950.  We are rated A+ with the Better Business Bureau and we pride ourselves on excellent customer service along with delivering great recovery rates.  There is no cost to you unless we collect!  Why not try and re-coop some of your past due accounts with no out of pocket expense?